Back Page Football
Award-winning original football writing since 2009
The project
Before coming to us, Backpagefootball's founder Kevin Coleman had created a curated newspaper-style blog about football to satisfy his own need for good writing on his favourite sport. When he approached Ollie for design help in 2009, he found Ollie's passion for football meant he understood exactly how to create a readable, fully-functioning sports blog.
He also coded this stunning design to sit on top of a multi-site Wordpress build so they could roll out other sports blogs at the touch of a button. As their sole designer, Ollie continues to update and refine the site to reflect changing technologies.
Our role
Web design
Branding & logo design
Wordpress Multi-Site
Responsive build
Marketing materials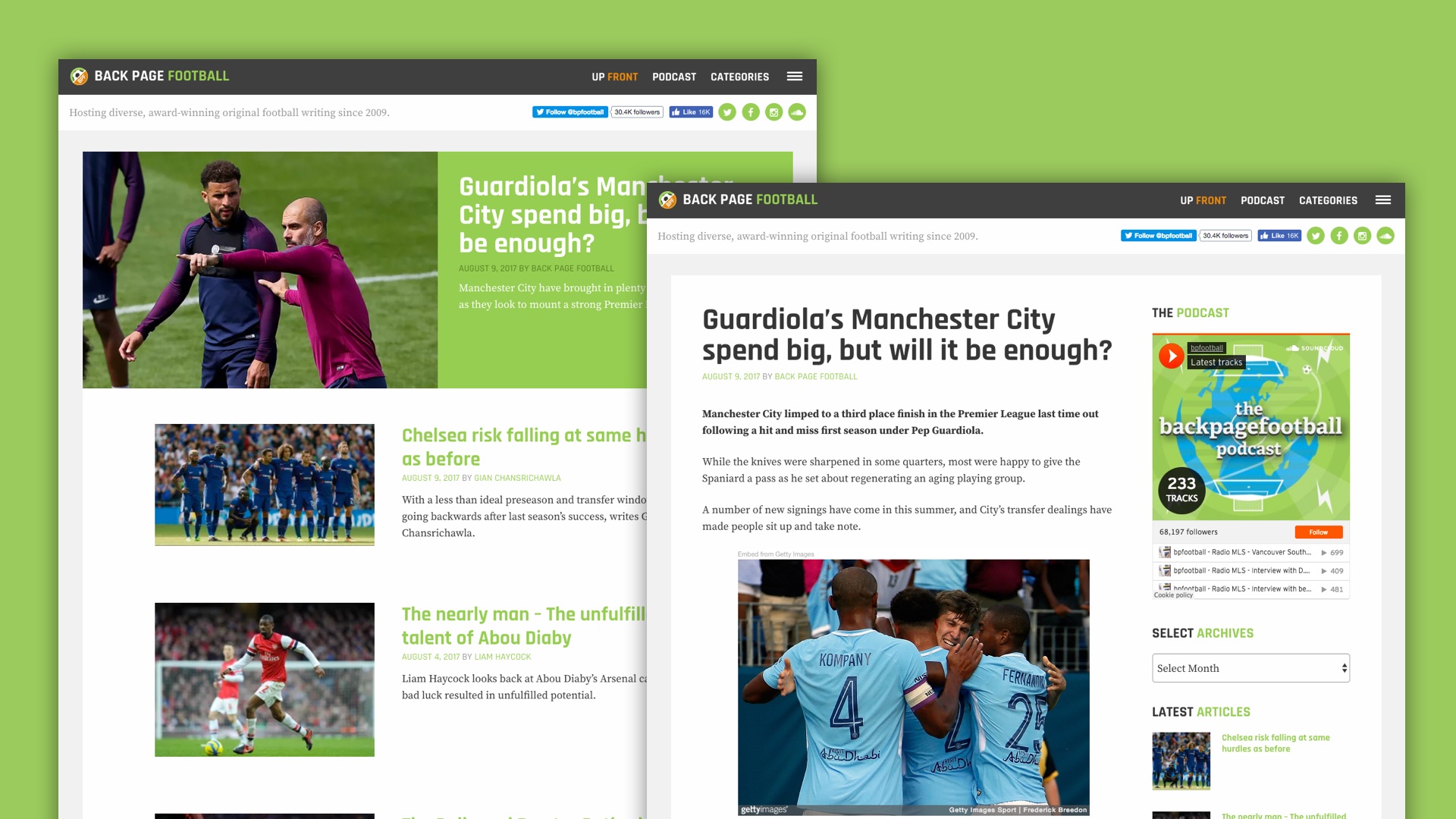 Backpagefootball now has a user base of over 10,000 readers every month and has been featured on inspirational sites including
Site Inspire
. The responsive design and CMS have allowed the site to elvove and expand globally to become one of the top sports blogs of its kind while still staying true to its roots.