Super Better
See how we designed this game to achieve health goals
The project
SuperBetter is a game by Jane McGonigal that helps you achieve your health goals — or recover from an illness or injury — by increasing your personal resilience.
Resilience means staying curious, optimistic and motivated even in the face of the toughest challenges. Kat was involved in designing and building the web and native iOS app.
Our role
Concept design
Game design
Interface design
HTML/CSS integration in Ruby backend
iOS app design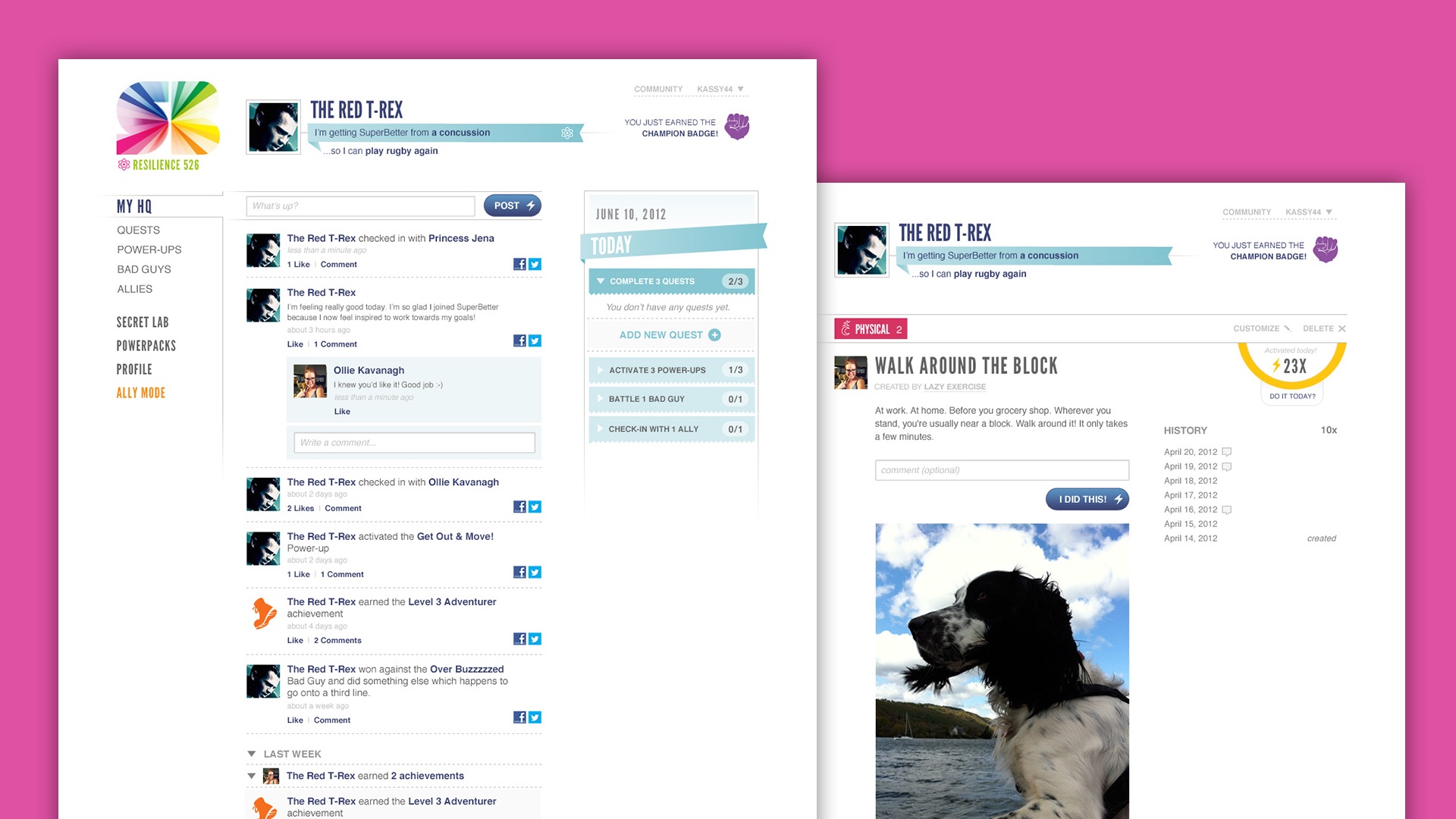 After implementing the front end html/css into a Ruby platform for Superbetter Version 1 (designed by
Ryan Larson
), Kat got involved in designing Version 2. She worked on making history and tracking progress more gameful and delightful. She was also the designer for the original version of the iPhone app, which was built to focus users on quick and easy access to their daily gaming activities. Her design simplified forms, focused on quick-entry, and integrated fun images and celebrations.