GlowFair Festival
A block party unlike anything you've ever experienced!
The project
GlowFair is a festival based in Ottawa that takes over 10 blocks with a magical world of music+light+art. They approached us to refresh their online identity and re-build the wordpress site into a multi-site capable of supporting future events and archiving the past ones. The design had to convey the expressive feel of the festival whilst providing an easy, accessible information hub for peopple attending the event.
Our role
Icon design
UX/UI design
Responsive build
WordPress CMS Multi-Site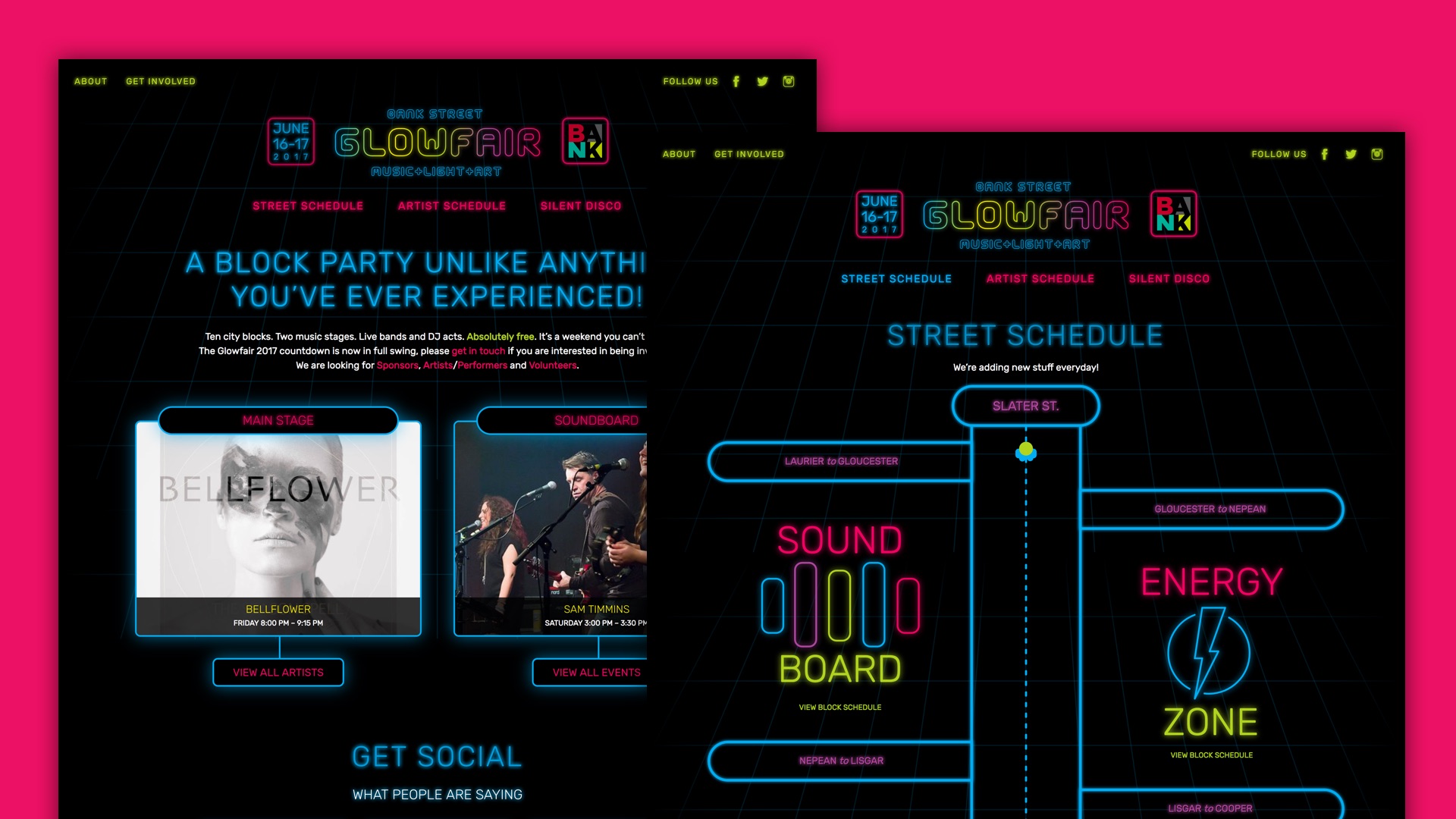 Using the concept of neon lights we came up with an animated street based approach with a character strolling down Bank Street and exploring the various blocks and stages. To accompany this we created a set of animated icons for each block that would be used online and in print around the city.