Mind the Product
See how we designed this popular conference website
The project
Mind the Product is a very popular meetup group for product managers. In 2012 they launched their very first conference in London, UK, and founder Martin Erikkson approached Kat to come up with a simple, elegant design.
The first year's website was a straightforward one-page design, based on their brand's colours and logo, where the circles moved as you scrolled.
Our role
UX/UI design
Responsive build
HTML/CSS integration
Wordpress Multi-Site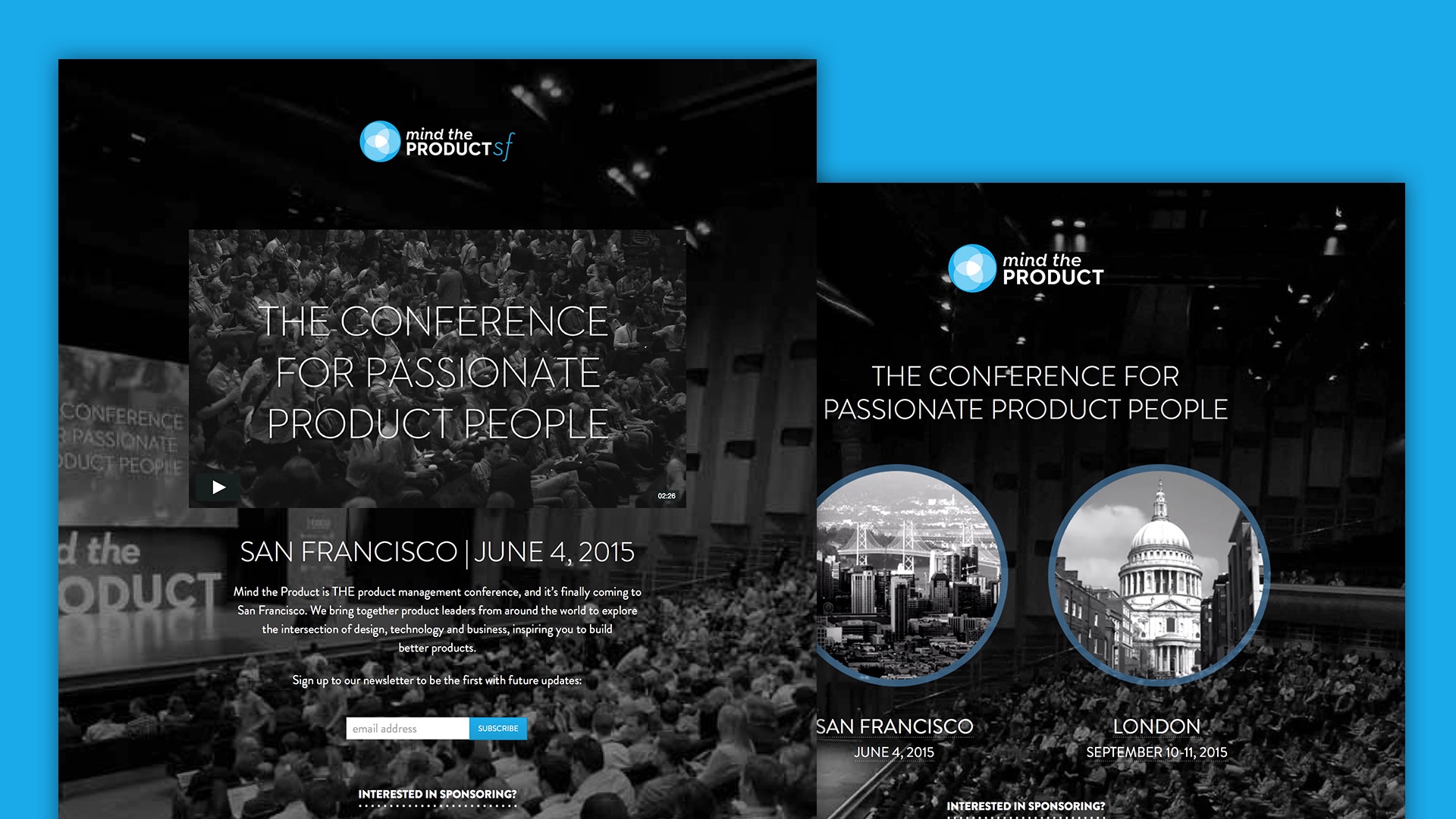 Since we were both so pleased with the first year's website, we knew we had to come up with something fun and different for the second year. So the
2013
website features a video background from the previous year's conference. This website was designed to inspire product managers to make great, innovative products.
Then in
2014
, the founders decided to go for simple, practical and elegant. We created a website that could be modified through Wordpress and could be reused in future years. The build needed to be flexible for
the 2015 version
to adapt to multiple locations (San Francisco and London this year!), pre-conference (no speakers, just teasers), full conference (speakers, tickets for sale) and post conference (wrap up, thank you and archiving). We continue to work with Martin and the rest of the Mind The Product team to keep their website fresh!