GovGuide
The essential resource for Parliament Hill
The project
iPolitics have been a client of Capra for the past 2 years and approached us with an idea for an searchable & filterable database of all Canadian MPs & Sentors. Using our extensive knowledge of wordpress we created a full faceted search with custom fields that could be easily customised and extended. The design had to be flexible enough to support both the Green & Red Chambers but all contained within one Wordpress install for easily switching between Senators & MPS.
Our role
UX/UI design
Responsive build
WordPress CMS Multi-Site
Faceted Search & Filtering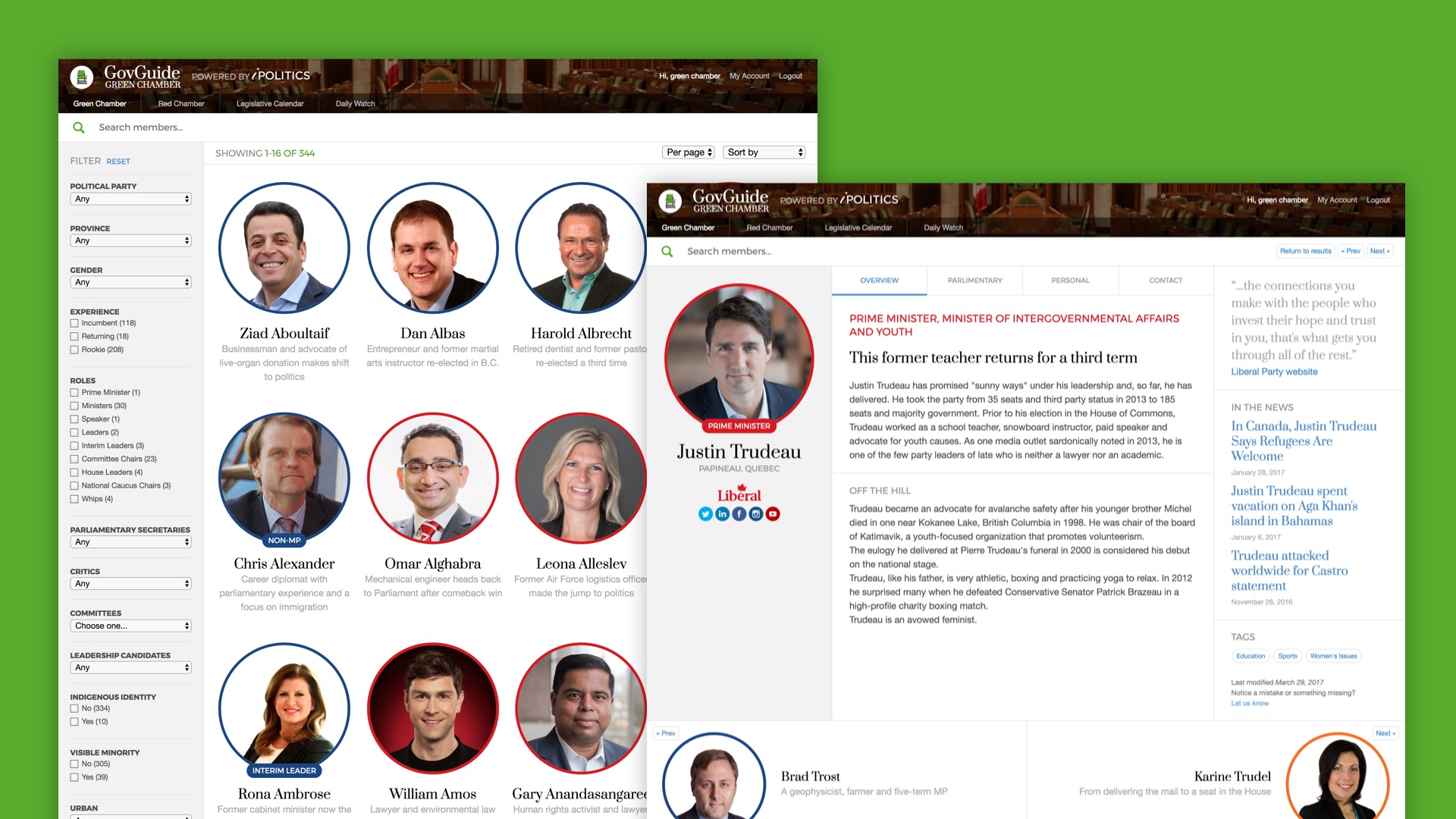 The responsive mobile build was a key part of this offering to enable Politicians and Researchers to access information from anywhere. We are constantly working on new features based on user and client feedback, we've recently added a Legislative calendar, the Daily Watch, SEO changes and a full re-design of the MP profiles to orgainse the information in a tabbed view.